SEO Complete Support Germany
"Faber est quisque fortunae suae."
"Each man is the smith of his own fortune."
Search engine optimisation is a highly competitive sector and needs constant adjustment and support. In order to meet this requirement we offer a complete SEO support package.
This way we guarantee comprehensive support in all matters concerning search engine optimisation and we offer you the best possible help for you to be successful.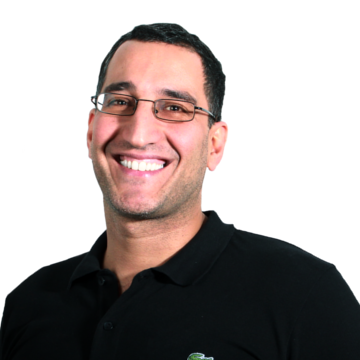 Complex challenges
The algorithms of Internet search engines are liable to change frequently. For Google alone there are some 600 smaller or larger updates a year, which most users do not notice at all. However each of these updates can have major consequences for the way search engine optimisation works.
Therefore optimising your website is not a one-off occurrence but an ongoing process.
To reproduce this process chain of analysis, research, optimisation and success monitoring internally requires great experience and ties up resources. At the same time experience is a factor which should not be underestimated. It is for instance the only way to recognise the potential of existing projects and the leverage effect of on-page optimisation measures. This inevitably leads to the question of whether to outsource and leave this job to the professionals who deal day in day out with search engine optimisation.
Innovative solutions
Within the framework of our SEO complete support package your website will be continually analysed with regard to its search engine suitability. Here we analyse among other things:
Layout, structure and coding of your website
Use of microformats
URL architecture
Display and presentation of the contents
Orientation and use of search terms
Recurring keyword research and analyses guarantee continual adjustment to user behaviour and that of the target group. We also continually check all the important parameters of the website by using web analysis and other tools.
This leads to us providing you with concrete recommendations for action to solve complex problems and for lasting improvements in relevance classification.
Of course in many areas on-page optimisation is only one pillar of success. Therefore the manual implementation of measures within the framework of Offpage-Optimierung ( off-page optimisation) is part of our service packet. We focus on the following:
Optimising Google My Business entries
Diversifying visit sources
Increasing visit sources
Extending partnerships
Of course the regular monitoring of the most important keywords and their rankings including monthly reports all belong to the portfolio of the complete support package.
Always the right contact person
Support from a qualified SEO project manager is an integral part of our SEO complete support package. Your personal contact person also looks after your website at the same time. This ensures that the current status quo, coming changes and future objectives are known. This in turn means immediate and well founded answers for you from competent partners.
Range of services in individual complete support packages
You can choose from three different versions of our complete support programme and these differ in what is offered. This way every client finds the package to suit his ambitions.
| | | | |
| --- | --- | --- | --- |
| | COMPLETE SUPPORT S | COMPLETE SUPPORT M | COMPLETE SUPPORT L |
| On-page optimisation | | | |
| Continual analysis | Yes | Yes | Yes |
| Evaluation search console | Yes | Yes | Yes |
| Evaluation Google Analytics | Yes | Yes | Yes |
| Recommendations for action | Yes | Yes | Yes |
| Keyword research | Yes | Yes | Yes |
| Monthly reports | Yes | Yes | Yes |
| Telephone support | 1 hours | 3 hours | Unlimited |
| Content-marketing | - | - | Yes |
| Off-page optimisation | | | |
| Basic | Yes | Yes | Yes |
| Individual | - | Yes | Yes |
| Premium | - | - | Yes |
| Price | 800€ | 1.500€ | 2.400€ |