Off-Page Optimization Germany
"Ex nihilo nihil fit."
"Nothing comes from nothing."
Off-page optimisation leads to the enhanced authority and reputation of a website by means of the influence of external factors. Simultaneously the trust which Internet search engines have in the website increases. This is one of the main pillars for sustained improvement of visibility within the search engine results.
Change from quantity to quality
The procedure for off-page optimisation has changed considerably in the last few years. Whereas in the past the mere number of links leading to a website with the right search query was a success factor – nowadays this depends more on the type and quality of the links.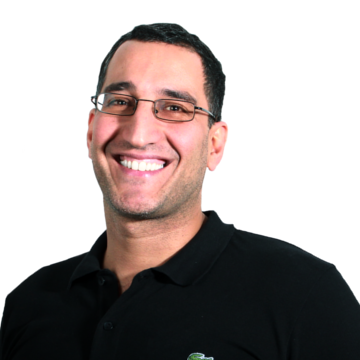 This change from the pure quantity of backlinks to the differentiated valuation of the quality of the links was for instance the declared objective of numerous Google updates.
In order to judge the quality of a link many different factors are considered. These include:
Contextual connection to the field of reference
Length of time spent at the destination URL
Positioning of the link
Type of link
If you fail to consider these factors and only build up backlinks in order to enhance the link popularity, you run the great risk of being penalised algorithmically or manually.
Strategies based on experience
Many years of experience with various concepts and applied strategies pave the way to success for you too. We do not only draw on our experience as service providers.
All our methods and measures have already been tested on our own projects and the results evaluated before we apply them for our clients. With this method of working we provide a high degree of security and efficacy.
Depending on the sector and competitor density we develop an individual strategy which, on the one hand considers the client's possibilities, and on the other hand the field of competitors. This, together with further technical analyses, results in a clear picture of the necessary requirements for optimisation. This knowledge forms the basis for developing a strategy which we then implement in close cooperation with our client.
In order to make substantial progress in visibility the work includes where necessary:
Analysis of the current link profile
Increase in visit sources
Increase in implied links
Extension of partnerships
Diversification of visit sources
Content marketing
Social media marketing
Success-oriented work
Sustained off-page optimisation is a continuous and time consuming process. Like with mountaineering, here too the air is thinner the closer you get to the summit. Particularly if you do not want to worry with every new update about the positions you have painstakingly acquired.
In our work we intentionally use knowledge transfer and with it our clients' knowledge, concerning the scheduling and how our methods work.
For that reason we do not have contracts which are tied to a certain time period. We are convinced that the best way to retain clients is by our achievements rather than by contracts.