SEO Website Analysis Germany
"Nihil tam difficile est, quin quaerendo investigari possit"
"Nothing is so difficult that it could not be investigated"
SEO Website Analysis
With a website analysis we assess your website according to fixed criteria. Afterwards you receive the results either in writing or within a presentation of results.
With the website analysis we discover mistakes which stand in the way of optimal indexing, relevance classification and visibility. There we describe the current situation, give examples and give concrete action recommendations to rectify the situation.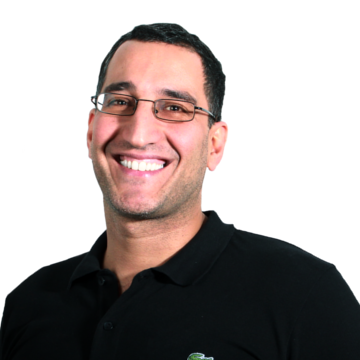 Working procedure with Internet search engines
Internet search engines always work following the same pattern:
Crawling
Indexing
Ranking
Displaying
Contents are crawled and indexed. An algorithm determines the ranking and the results are presented to the users in a way that is easy to understand (as a list view).
This way of proceeding forms the basis of our analysis work. The factors we use to examine your website follow the procedure used by Internet search engines. After all, the search engine has to have first selected and indexed the website so as to then consider it relevant for the right search query and show the search results to the users.
Establishing an optimal basis
When we analyse your website our aim is to provide an optimal basis for:
improved crawlability
easier indexing
correct relevancy classification
a better reputation
a more attractive image
better rankings
With this method we discover untapped optimisation potential. When used properly and fully exploited this lays the foundation stone for sustainable improvements in visibility within the results of search engines such as Bing, Google, Yahoo or Yandex.
User first
The dogma of user friendliness underlies all our recommendations. If the use of the website is not impaired and if we can fulfil the requirements of Internet search engines only then do we create ideal conditions for users' successful transactions with the website. Ultimately people take notice of what you offer and not Internet search engines.
Help with implementation
After we have completed the website analysis you will receive a comprehensive PDF file. With the help of this file you can begin on-page optimisation. As questions always crop up when implementing our recommendations you will receive additional support from us after we have given you the analysis.
This way technical solutions can be worked out, implementation can be assessed and the methods of proceeding discussed. With casusbene you will always have a competent and professional partner at your side.
Presentation of results
Occasionally the website analysis reveals more serious problems or a different service provider is required for changes to the website. In such cases it is useful to present the results on-site. At this meeting, apart from the written website analysis, we reveal the greatest challenges and work out approaches and ready solutions with all the participants.